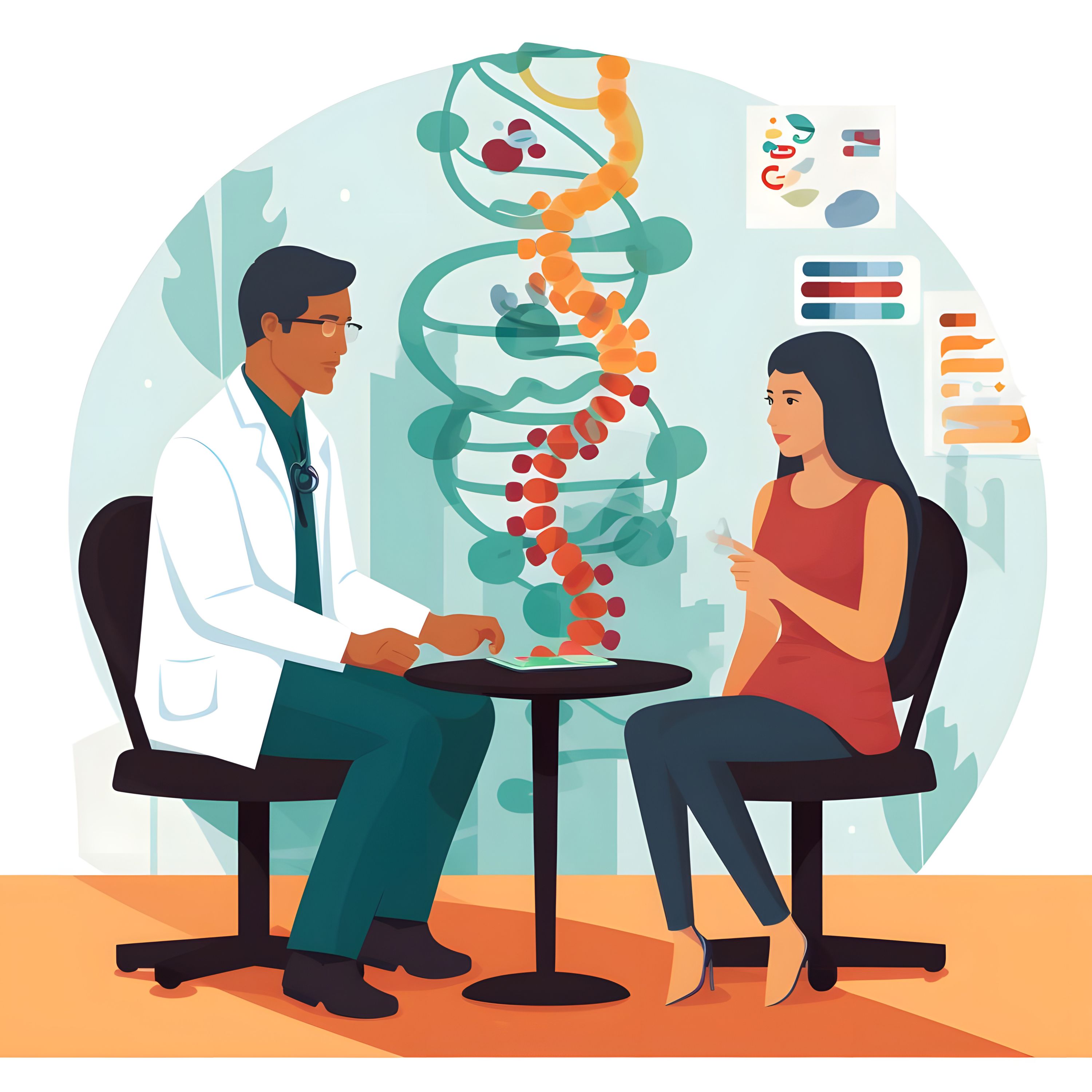 When you have blood drawn or a piece of tissue taken (in a doctor's office or in surgery) to find out if you have a disease or genetic condition, your blood or tissue may encounter a laboratory developed test, what many refer to as LDTs. These are important tests because your doctor uses the results to determine the best treatment for you. Because they are performed by or under the supervision of a physician (called a pathologist), AMP refers to these tests as Laboratory Developed testing Procedures (LDPs). LDPs are testing services that are developed in an accredited clinical laboratory at a hospital, academic medical center, and/or private laboratory setting. LDPs are often created in response to physicians' requests to test for new tumor biomarkers, to identify emerging infectious diseases such as COVID-19, or to test for rare conditions. Because LDPs can be developed quickly and modified to fit the unique needs of patients, they are the transformative tools that shape medical practice, are critical for early and precise diagnosis, and they enable your doctors to tailor treatment to your specific needs and to monitor your progress.
WHY ARE LDPs IMPORTANT FOR PATIENTS?
Laboratory developed testing procedures play a significant role for patients because they are used to:
diagnose conditions,
establish risks of developing disease,
inform appropriate treatment plans,
predict responses to a specific drug,
to provide a prognosis of likely disease progression.
WHY DOES THIS MATTER NOW?
The FDA has released a Proposed Rule that would disrupt the entire health care system of the United States. By newly defining clinical laboratories and the medical professionals who practice in them both as "manufacturers," this Rule requires that Laboratory Developed testing Procedures must comply with regulations that govern commercialized test kits that are manufactured in a factory. LDPs and the medical professionals who develop and perform them are already regulated by strict requirements in place under the Centers for Medicare and Medicaid Services (CMS). FDA would pile on additional requirements, many of which aren't even applicable to LDPs, and many of which would duplicate CMS. FDA will need many millions of dollars to implement its Rule. Clinical laboratories will have to pay millions of dollars to FDA, so the result will be that patients will suffer.

HOW DOES THIS RULE IMPACT PATIENTS?
Labs will discontinue tests or close due to costly government fees and compliance requirements.
Those that remain open might not offer the most advanced tests.
Rapid response to new tumor biomarkers or recent scientific discoveries will no longer be possible.
Your doctor may no longer have ready access to the professional consults they now rely upon to fully understand your test results and the implications for your treatment.
Patients in rural and underserved areas might have to travel long distances to have their blood drawn or tissue taken
Tests for rare conditions could disappear because clinical laboratories will never be able to justify the exorbitant regulatory expense.
Costs for patients will skyrocket as regulatory expenses are passed along as increased healthcare costs.

The impact will be felt by patients throughout the United States, in cities, suburbs, and rural areas. The great tragedy is the care you might have had but will not, because a federal agency wants to interfere with the tests your doctor can order today but in a few years probably will not.

The Association for Molecular Pathology believes that patients should have access to high quality testing services that meet their needs. This Rule will hinder patient access. Please join AMP in opposing it and preserving patient access to LDPs.
Make your voice heard by December 4th!

Telling the FDA why this rule is bad for patients, bad for medicine, and bad for innovation is critical.
Created: 11/2023