Welcome
Dear Patients, Patient Advocates, and All Who Are Interested in Molecular Diagnostics,
It is an honor and a great pleasure to welcome you to our newly launched "Molecular Medicine for Patients" website! Since 1995, the Association for Molecular Pathology (AMP) has served as the society for molecular professionals. Our members are individuals who help patients by developing advanced molecular testing techniques, treatments and therapies to combat or monitor their conditions. Because of the nature of our work, which is primarily performed in laboratory facilities, most of our patients are unaware they have a molecular professional on their medical team. We believe changing that reality through engagement with patients and their advocates will lead to better healthcare, which is why we launched our line of patient-facing educational materials in 2020.
Our objective with this website is two-fold. First, we would like to explain what happens in a molecular diagnostic laboratory between the time when a patient sample is taken and when a report is delivered to the treating physician and/or patient. Second, we would like to provide straight-forward answers to the general questions that patients have but are unable to easily find answers to. There are currently a large number of wonderful educational campaigns that are directed by our affiliated patient-advocacy organizations to help their patients understand how molecular medicine can impact their specific disease. We hope that this website, and the associated educational materials, will supplement and help support these disease-specific educational campaigns and aim to provide supporting links wherever we are able.
We thank you for joining us in the launch of this website and encourage you to submit any feedback or suggestions for future content here.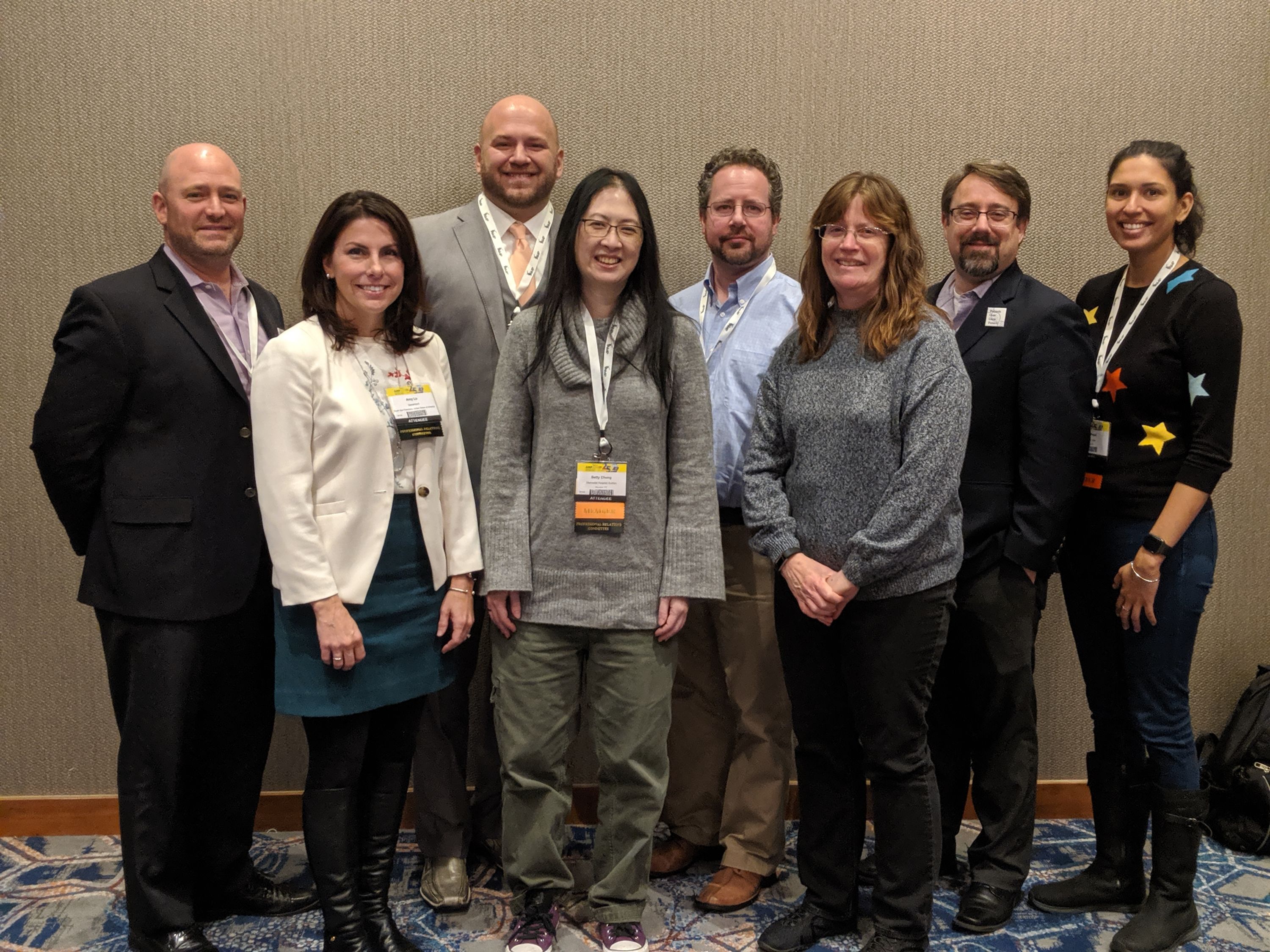 The Patient Engagement Subcommittee at the 2019 AMP Annual Meeting & Expo. Pictured from left to right: Jordan Laser, MD (Consultant), Amy Lo, MD (Genentech), Robert Klees, PhD (Wadsworth Center), Betty Chung, DO, MPH (Houston Methodist Hospital), Jason Rosenbaum, MD (University of Pennsylvania, Perelman School of Medicine), Jill Murrell, PhD (Children's Hospital of Philadelphia), Eric Konnick, MD, MS (University of Washington Medical Center), and Nirali Patel, MD (Tempus Labs). Not pictured - David Bosler, MD (Cleveland Clinic), Emilia Calvaresi, MD, PhD (University of Utah, Dept. of Pathology/ARUP Laboratories), Shelby Melton, MD (University of Texas Southwestern Medical Center), and Andria Del Tredici, PhD (Millenium Health, LLC).
---
Created: 2020 Last Updated: 3/2023